Introduction
---
Like many online stores, we use a shopping basket system that works in a way much like shopping at your local department store: in other words, you browse our store and place items into your basket. You can remove items and change quantities at any time, or even empty your entire basket. When you have finished shopping, you take your basket to the checkout counter where you complete your order to send to us.
How to Add Something to Your Basket
---
When you see something you like, add it to your basket by clicking the Buy button (item 1 in illustration below). If the item is available in multiple colors and/or sizes,you'll see a drop-down menu that lists every available color and/or size. For faster shopping, make a choice from this menu prior to clicking the Add to Basket button. After the item is added to your basket, the same page will be redisplayed with a
confirmation message near the top indicating how many items are now in your basket.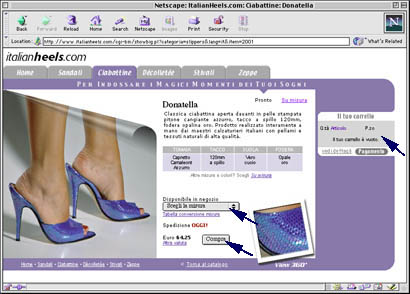 How to View Your Basket Contents
---
To view what is currently in your basket, click the View Details button found near the top of any page (Illustration #1).
Changing Quantity
---
View your Basket, then make any changes to the values in the boxes found in the quantity (Qty) column (Illustration #2). When done, click the Update button found just underneath the last quantity box in your basket.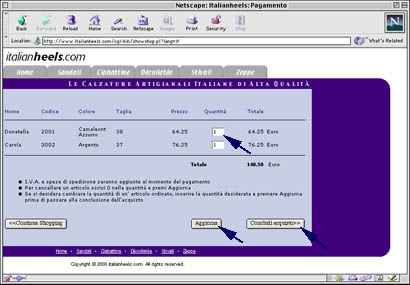 Removing Items from Your Basket
---
View your Basket and change quantity to 0 you wish to delete (Illustration #2).
Determining Your Total Cost
---
To see what your total cost will be without having to start the Checkout process, view your basket, then click the Update button (Illustration #2).
Starting the Online Checkout Process
---
To begin the online checkout and submit your order to us, view your Basket, scroll down the page and click the Checkout button (Illustration #2). The page that follows gives further instructions.